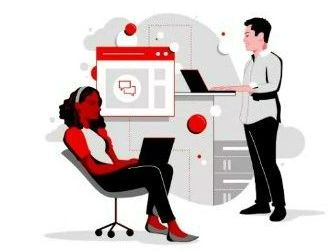 Simplify and Optimize your Platform

With an open, flexible, and simplified infrastructure, standardized on the Red Hat Enterprise Linux operating system, you can be ready for anything. Simplify your platform. Optimize your workloads.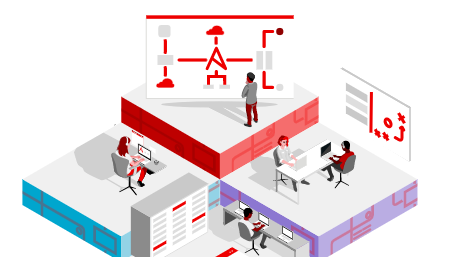 Automation and Manage IT Applications
Increase efficiency, security, and speed. Solve problems once, in one place, and scale up. IT automation and management solutions from Red Hat support stability and security, all while saving time.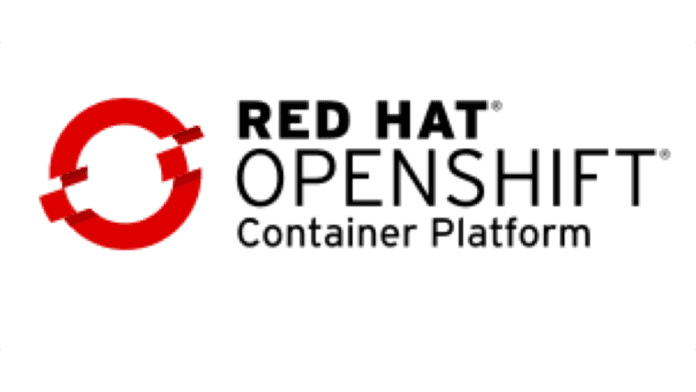 Manage hybrid cloud, multi-cloud, and edge deployments
Cluster Management, Container Orchestration with Red Hat Openshift. Deliver innovative applications faster.Bring new application services and features to market without compromising security or quality.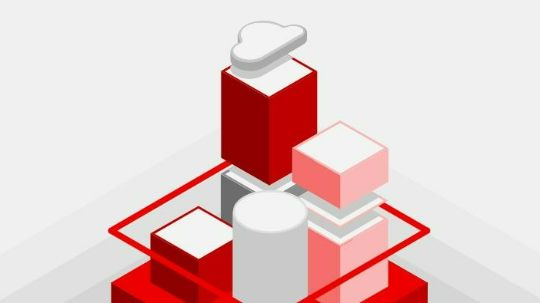 Run, Simplify, and extend SAP capabilities
Cluster Management, Container Orchestration with Red Hat OpenShift
SIMPLIFY AND OPTIMIZE YOUR PLATFORM
Everywhere enterprise IT is headed, Red Hat® Enterprise Linux® is there. From the public cloud to the edge, it evolves to bring flexibility and reliability to new frontiers. This is the stable foundation for untold innovation.

Subscription benefits
Red Hat Enterprise Linux provides more than an operating system—it also connects you to Red Hat's extensive hardware, software, and cloud partner ecosystem, and comes with 24x7 support. Red Hat Enterprise Linux 9 is our latest release, but with access to all supported versions and a 10 year life cycle, you can upgrade on your schedule and adopt new features when needed.

Contact us today to know more about Red Hat Enterprise Linux
AUTOMATION AND MANAGE IT APPLICATIONS
Automation isn't just a tool—it's a strategic imperative. And Red Hat® Ansible® Automation Platform is built for strategic automation. Ansible Automation Platform (and all its included tools) reduces the number of steps and training required to actually automate things by:

Using YAML, a data-serialization language using English-language words to mirror how people actually communicate.

Connecting endpoints without agents, removing steps from communication processes and streamlining security needs.




Providing collections of certified content made up of bundled modules, plugins, roles, playbooks, and documentation.



Ansible Automation Platform connects cross-functional teams (from developers to operations or IT to security) so they can automate together—in concert.
Contact us today to discuss how Ansible platform can help automate and manage your IT applications.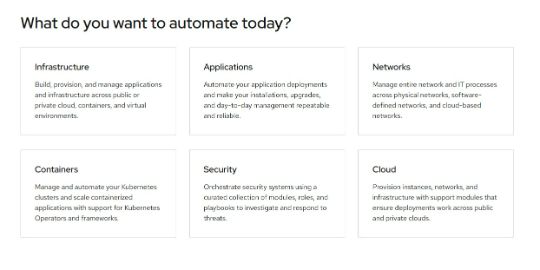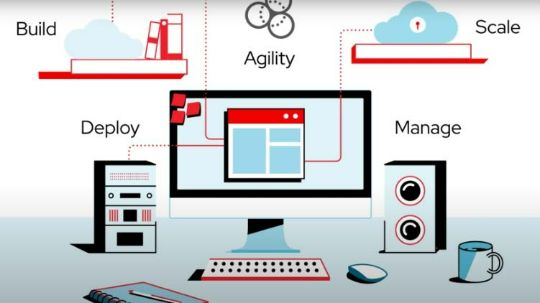 MANAGE HYBRID CLOUD, MULTI-CLOUD, AND EDGE DEPLOYMENTS
Red Hat OpenShift brings together tested and trusted services to reduce the friction of developing, modernizing, deploying, running, and managing applications. Built on Kubernetes, it delivers a consistent experience across public cloud, on-premise, hybrid cloud, or edge architecture. Choose a self-managed or fully managed solution. No matter how you run it, OpenShift helps teams focus on the work that matters.

Call us today to know how you can manage your hybrid-cloud, multi-cloud and edge deployments.

RUN, SIMPLIFY, AND EXTEND SAP CAPABILITIES
Red Hat® open source solutions support SAP® customers as they digitally transform their technology stacks to run, develop, simplify, and extend end-to-end business processes for SAP workloads, from both on-premise and on any cloud.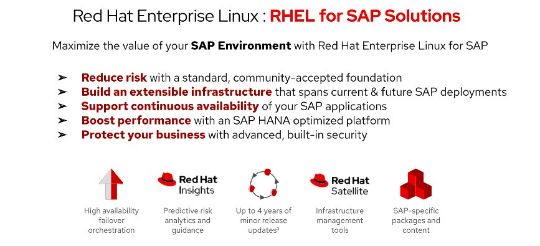 © 2018 All rights reserved.